Celebrate International Project Management Day - November 7, 2013
Please join me in celebrating International Project Management Day - Power of the Profession on November 7, 2013.
The two main themes for IPM Day this year are:
1. Life skills through project management – Teaching project management skills such as planning, organizing and leading to your people in grammar schools and high school. We would like to hear about programs and projects that teach children and young adults about project management.
I am pleased to be able to offer my first Project Management book for children, The Ultimate Tree House Project, as a *FREE* eBook until November 8, 2013. Please see the IPM Day website for details and the discount code. The Ultimate Tree House Project was published March 30, 2013. The second book in the Project Kids Adventures Series, The Scariest Haunted House Project - Ever! will be available later in 2013. You can read a free preview here.
2. Green projects and project "Us" – projects that help protect the environment, improve daily life for people, reduce the effects of fossil fuels, protect endangered species, and help to make the earth safer for everyone. Wind energy projects, solar energy, clean energy, projects that clean up polluted areas, etc. Especially projects that help to unite the world population through things like collaboration, sharing of knowledge, building schools and libraries, find ways to break down cultural barriers and embrace diversity for a safer and more enjoyable personal, family, and professional life.
About International Project Management Day
International Project Management Day was founded by Frank Saladis, PMP in 2004. For more information, please check out the website at internationalpmday.org.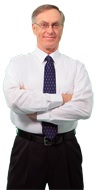 The goals of IPM Day are:
Worldwide recognition of the many project managers and project teams in every industry including non profit organizations and health care who contribute their time, energy, creativity, innovation, and countless hours to deliver products, services, facilities, and provide emergency and disaster recovery services in every city and community around the world.
International project management day is intended to encourage project based organizations worldwide or organizations who utilize project management methodologies to schedule some type of recognition event within their organizations or coordinated locally with others to truly demonstrate appreciation for the achievements of project managers and their teams.