October 2017 is the last month for paperback discount treats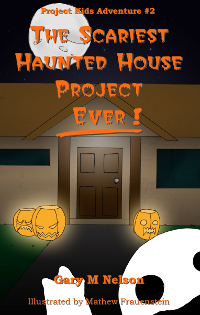 Yes, it's true - and not a Halloween 'trick'. Amazon is closing down the CreateSpace eStores, which have allowed independent authors like myself to setup discount codes for paperback sales on individual books.

As of October 31, 2017 the eStore links will all forward to the book pages on Amazon, and there will be no ability to provide discounts on paperbacks.

So, one final TREAT for my subscribers!
You still have a couple of weeks to order Project Kids paperbacks at a big discount (40%). In order to claim your discounted paperbacks, go to the Project Kids website (www.projectkidsadventures.com) and use code 2ALT9HLX for any of the paperbacks in the "Have a Discount Code" block on the website. But you have to place your order before October 31, 2017.

Act now, and don't miss out - because on October 31, there will no longer be any ability to provide discounts on Project Kids Adventures paperbacks. 

Note that discounts on eBooks through Smashwords is not affected.